Our Team
---
Our Founders
Richard Rusczyk
Art of Problem Solving was founded by Richard Rusczyk in 2003 to create interactive educational opportunities for avid math students. Richard is the author or a co-author of 7 AoPS textbooks and a past Director of the USA Mathematical Talent Search. He was a participant in National MATHCOUNTS, a three-time participant in the Math Olympiad Summer Program, and a USA Mathematical Olympiad winner (1989). He received the World Federation of National Mathematics Competitions Paul Erdös Award in 2014. He graduated from Princeton University in 1993, and worked as a bond trader for D.E. Shaw & Company for four years. AoPS marks Richard's return to his vocation - educating motivated students.
Glen Dawson
In 2014, Glen founded a learning center in Morrisville, North Carolina, that two years later became the first AoPS Academy campus. Glen served as the National Director of AoPS Academy until his retirement in 2019. He has experience as a college math professor, statistician, and expert SAS programmer. He has been a professional math tutor for many years, and specializes in training academically-advanced and high-performing math students. Glen is a graduate of Duke University and holds a graduate degree in statistics from Boston University.
David Patrick
Dave joined AoPS in 2004. He is the author or a co-author of 4 AoPS textbooks. Dave earned the sole perfect score on the American High School Mathematics Examination (AHSME) in 1988 and was a USA Mathematical Olympiad winner that year. He attended the Research Science Institute (RSI) in 1987, and the Math Olympiad Summer Program in 1988, where he first met fellow student Richard Rusczyk. He also finished in the top 10 on the Putnam exam in 1991. Dave graduated from Carnegie Mellon in 1992 with a BS in Mathematics/Computer Science and an MS in Mathematics. He went on to earn his Ph.D. in mathematics from MIT in 1997. He was an acting Assistant Professor at the University of Washington from 1997 to 2001. Dave is originally from Western New York and is an alumnus of the SUNY Buffalo Gifted Math Program.
---
Directors
Interested in joining our team? Click here to learn more!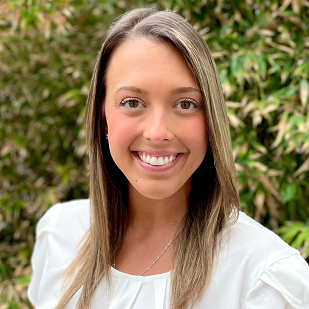 Jenna Hyary Campus Director
Jenna is the Campus Director at AoPS Academy Irvine. Prior to becoming Irvine's Campus Director, Jenna was a Senior Associate Director at the Carmel Valley campus in San Diego. She has always had a passion for education, which led her to earn an MS in Curriculum Development and Instructional Technology from the University at Albany, SUNY, and a BS in Early Childhood Education from Penn State University. Jenna has several years of classroom teaching experience at a variety of grade levels. She has taught in Ireland, Pennsylvania, Virginia, California, and New York, her home state. In her free time, she enjoys reading, hiking, yoga, and swimming.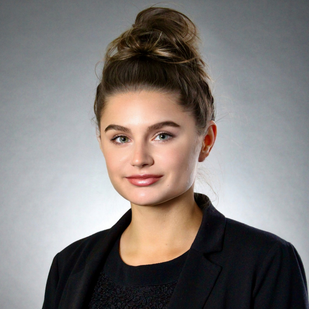 Krystal Alexander Associate Director
Krystal is an Associate Director for AoPS Academy Irvine. Born and raised at the Jersey Shore, Krystal comes to AoPS with a background in education, nonprofit development, and family services. She earned a BA in Political Science and Family Science & Human Development, as well as a MA in Child Advocacy & Policy at Montclair State University. After pursuing advocacy work in numerous nonprofit organizations throughout NJ, she returned to her original passion to educate youth as a middle school social studies and technical writing teacher before relocating to California. Krystal enjoys attending concerts, riding her bike, and spending time with her family, friends, and two cats. She is inspired by the following quote from Nelson Mandela: "History will judge us by the difference we make in the everyday lives of children."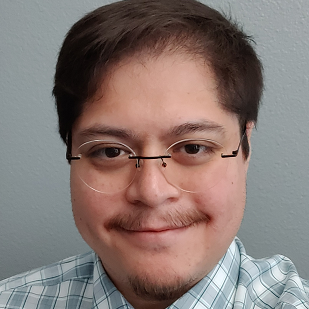 Jose Garcia Associate Director
Jose is an Associate Director for AoPS Academy Irvine. He is a former lecturer for various colleges and universities of the greater Los Angeles area, including but not limited to California State University Los Angeles, Glendale Community College, and Citrus College. He has earned his bachelor's degree from University of California Irvine, master's degree from California State University Los Angeles, and is currently pursuing his PhD in Mathematics at Claremont Graduate University. Jose comes from disadvantaged beginnings, being the first in his working class family born in the states, but he successfully pioneered an academic trail for his five siblings to follow. He is an honest, driven individual loyal to his family, work, and beliefs, loves going to the theater, playing video games, and going on drives.
---
Office Staff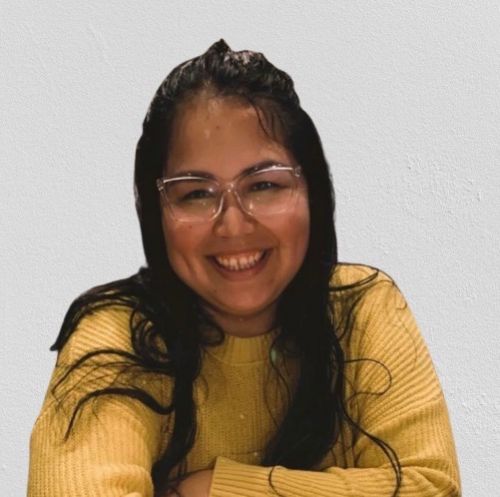 Alicia Martinez Front Desk Lead
Alicia is the Front Desk Lead for AoPS Academy Irvine. She was raised in Orange County and graduated in 2014 from California State University, Fullerton with a bachelor's degree in communication, making her the first in her family to receive a higher education degree. Her love of watching her nieces' and nephews' minds grow made her pivot into the educational field. She aspires to be part of an educational system in which she will have a direct positive impact on a student's career, however minor that part may be. In her free time, she enjoys watching comedy shows, solving puzzles and brain teasers, traveling, and spending time with her family, friends, and two dogs.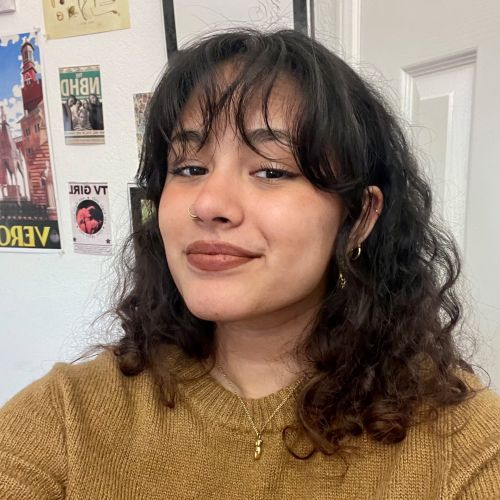 Gyanve Dang Front Desk Associate
Gyanve is a Front Desk Associate for AoPS Academy Irvine. She was born in England and raised in Orange County. She graduated from Tesoro High School in 2022, and now attends Saddleback College in the hopes of transferring to Cal State University, Long Beach with an associate's degree in elementary education. A natural helper, she always felt the need to go into a field related to understanding and helping others learn. The principles of education remain to be a consistent motivation in her life; to always learn more and aspire to be a better person each and every day. Her favorite activities consist of playing with her dogs, giving warm hugs, reading & writing, and making jewelry.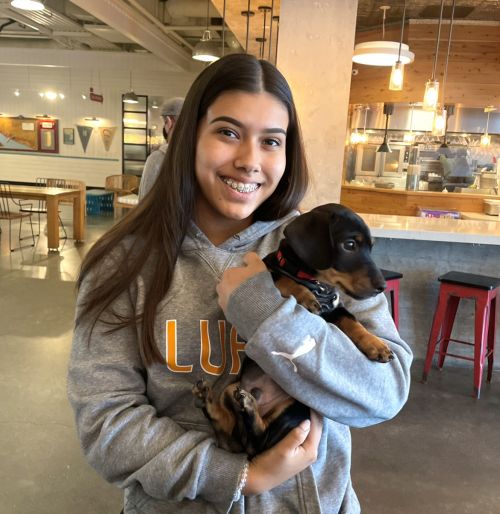 Rocio Ortiz Front Desk Associate
Rocio is a Front Desk Associate for AoPS Academy Irvine. She was born and raised in Orange County. She graduated from high school in 2020 from Century High School and is currently attending both Santiago Canyon College and Santa Ana College to earn her associate's degree. She has a background in volunteering at her local elementary school, assisting teachers and tutors with various activities. She earned her CPR/First Aid and Basic Life Support certification in June 2021, which she keeps up to date. Her favorite activity to do is take her little pup out for a walk and some play time. Nothing brings her more joy that seeing her dog happy and experiencing new adventures!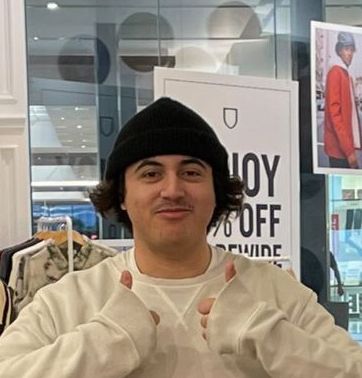 Wissam Wahbe Front Desk Associate
Wissam is a Front Desk Associate for AoPS Academy Irvine. He was born and raised in Orange County. He graduated from Marina High School in 2020 and is currently attending Golden West College and Orange Coast College so that he may transfer to California State University, Long Beach to earn his bachelor's degree in computer science. He used to be a teacher's aide when he was in high school for multiple teachers that he had taken courses with in the past. Doing so sparked his enjoyment in being able to assist and even shadow his teachers, as well as an overall love for the educational field. Some of his favorite activities are playing video games, playing with his dog, and being able to go bouldering from time to time.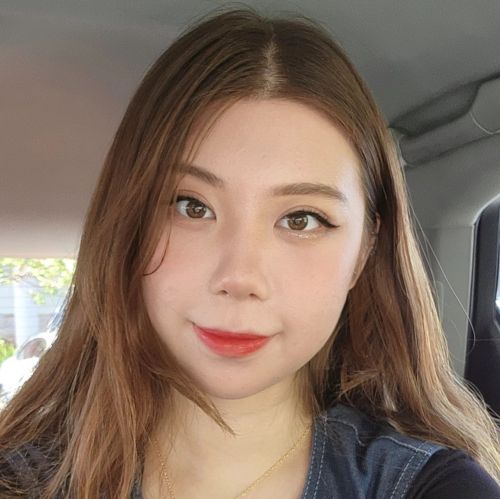 Lisa Wang Front Desk Associate
Lisa is a Front Desk Associate for AoPS Academy Irvine. She is originally from China, and moved to Orange County at the age of 12. She graduated from Orange County School of the Arts (OCSA) in 2021, and is currently pursuing a bachelor's degree in economics at Barnard College. Lisa has dedicated her time in high school to volunteering and serving as a teacher assistant. Her focus was on supporting younger students in mathematics and visual arts. Lisa finds joy in connecting with individuals from diverse backgrounds, and meeting new people to engage in meaningful conversations.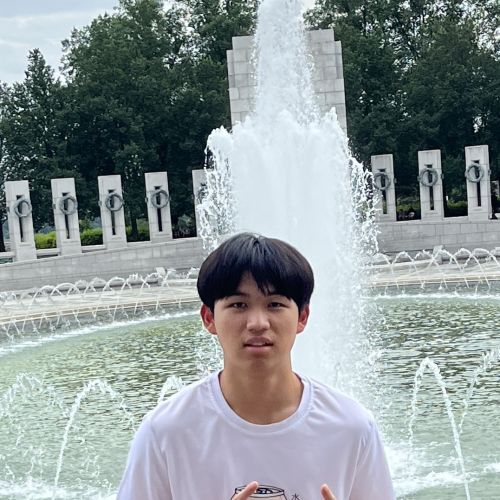 Jason Chen Math Teaching Assistant
Jason has always been interested in researching the intersection between computer science and mathematics. He has contributed to numerous of research papers that utilized mathematical algorithms to improve medical public policy within society. His expertise include computational mathematics, algorithms, and machine learning. When he is outside the classroom, he loves hanging out with friends, trying new foods, and listening to new tunes. Jason is currently a student at the University of Southern California studying computer science.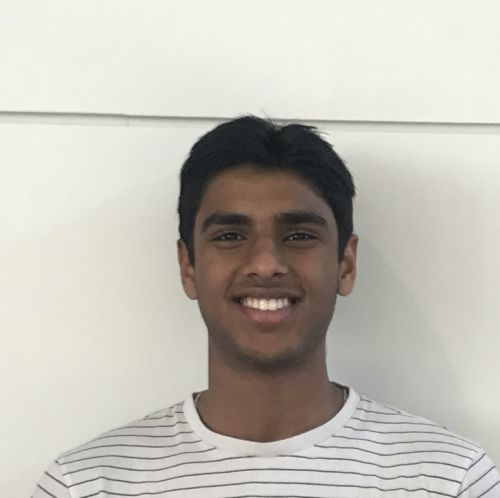 Siddh Ranawat Math Teaching Assistant
Siddh is a rising senior at Arnold O. Beckman High School. His love for math and conceptual thinking helped him place fourth individually at the Orange Coast College Math Meet. He also scored a 5 on the AP Calculus BC Exam. He is constantly helping his younger brother explore new math topics, ensuring that he actually understands the concepts rather than simply completing computations. One of his strongest beliefs is that math is never a procedure and each problem is a unique puzzle that requires the use of different concepts. When he's not solving math problems, he is swimming and playing piano. Siddh's favorite place to eat food is Taco Bell. He cannot wait to explore math with you all at AoPS!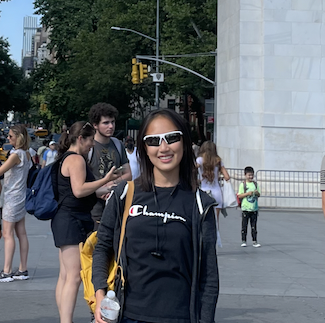 Winnie Wei Math Teaching Assistant
Winnie Wei is a rising junior at Northwood High School. Math has always been Winnie's best friend while growing up. She has been studying Math Olympiad since 3rd grade, and has won numerous rewards. Winnie qualified for AIME twice, took AP calc AB as a freshman with a score of 5, and finished studying a linear algebra course! Meanwhile, Winnie has been teaching kids Sunday school at her church, and teaching math and coding in her local elementary school for the past 2 years. She loves teaching and helping others! In her spare time, Winnie loves playing golf, cooking, and listening to music. She is excited to work with you at AoPS!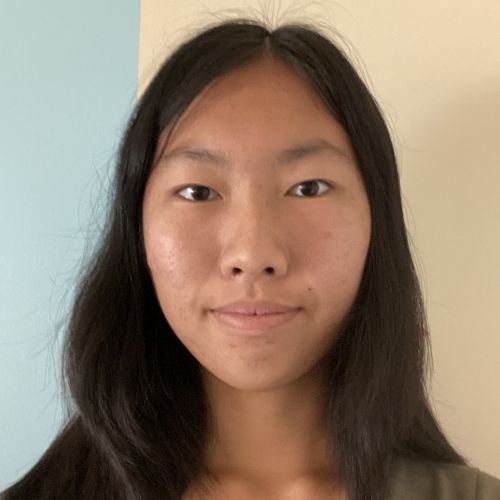 Lindsey Yi Math Teaching Assistant
Lindsey is a math teaching assistant for AoPS Academy Irvine. She is currently a student at University of California, Berkeley studying to get an undergraduate degree in physics and data science. She has participated in the AMC/AIME competitions throughout her teenage years, and loves passing on the knowledge she has learned to new aspiring mathematicians. In her spare time, she likes to play tennis, fold origami, and hang out with her cat.
---
Instructors
Interested in joining our team? Click here to learn more!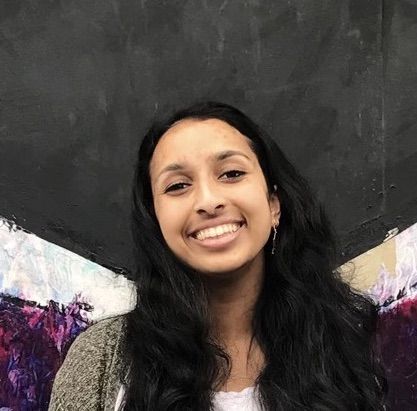 Jeevika Bhat
An avid problem solver who loves to search for math in everything, Jeevika holds a bachelor's degree in mathematics from UC San Diego and is currently a graduate student at UC Irvine. She enjoys tutoring and teaching math to passionate young students and is keen on fostering the young minds of the next generation of mathematicians. In her free time, she loves to dance, cook, hike, and learn about word roots and etymology.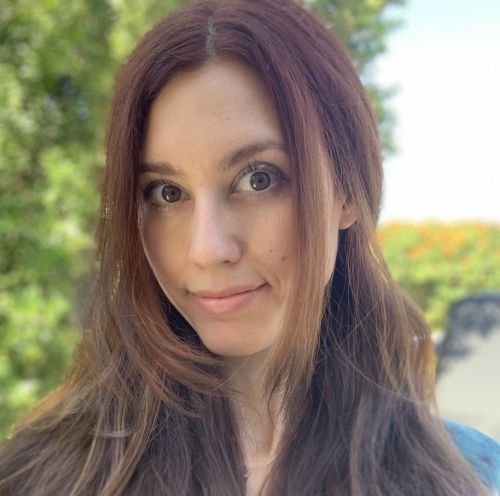 Briana Giarretto
Briana is a passionate teacher who has been in the field of education for fifteen years. She started off teaching after school science classes and taking child development classes before completing a minor in education and a master's degree in teaching at the University of California, Irvine. She holds a multiple subject teaching credential and completed the requirements for the single subject foundational sciences credential. Briana has a 15 ½ year-old beagle, Parker, named after Peter Parker (a.k.a. Spider-Man). She loves animals, music, dancing, hiking, and teaching. She also enjoys writing poetry, going to concerts and conventions, and learning new languages. Briana is thrilled to be working at the AoPS Academy in Irvine, as she gets to work with creative, insightful, and engaged students, who can share their ideas and learn from each other.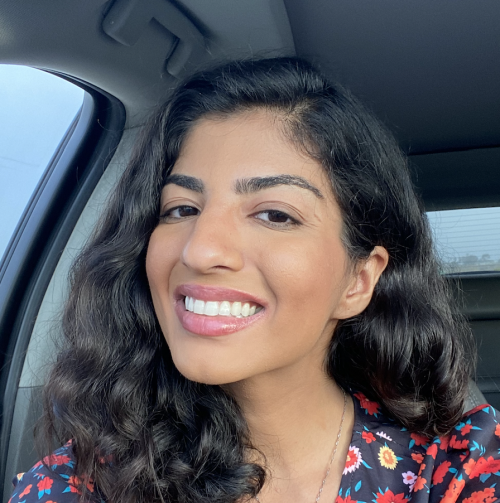 Haniyeh Hashemi
Hannah is a Language Arts Instructor for AoPS Academy Irvine. Hannah graduated with Cum Laude honors from the University of California, Los Angeles with a Bachelor of Arts in English with a focus on fiction writing. Hannah is also a creative writer, English tutor, and peer counselor who has a passion for motivating and educating her students to perform to the best of their abilities. She enjoys reading and writing poetry and fiction in her free time and loves helping people and contributing to the community when she can. She is currently working on her debut novel and pursuing higher education in her field. In her spare time she likes working out, yoga, going to concerts, and spending quality time with her loved ones.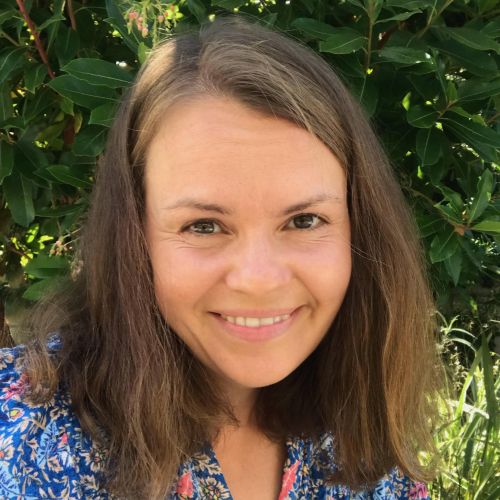 Masha Karbovskaya
Masha is a versatile educator with a strong background in mathematics and economics, holding master's degrees from Moscow State University and the New Economic School in Moscow. After a successful career as an IT and business analyst at Accenture, her true passion for education emerged. She has since taken on various roles, teaching English to adults and young children, as well as working as a math teacher and Montessori teacher in multiple schools in Upstate NY. Beyond teaching, she actively contributes to her community by running a math circle, leading a competitive math club, and serving on her kids' swim team board. Outside of work, Masha enjoys handwork hobbies, going to the movies and musicals with her three children, and indulging in her passion for running.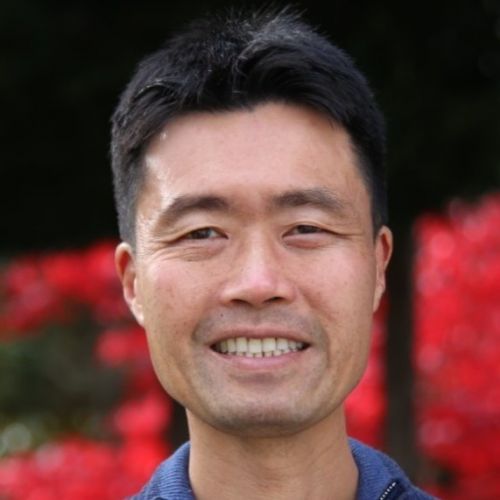 Danny Lau
Danny discovered his passion for tutoring math when his fifth grade teacher asked him to show his classmates how to solve a challenging problem. After a 20-year career as a software engineer, he has come full circle in his current position as a full-time tutor preparing students for math competitions, and their math and computer science classes. Apart from teaching, he is an avid runner and has participated in more than 200 road races since graduating from college.
William Lin
William earned dual bachelor's degrees in mathematics and economics from the University of California, Los Angeles in 2005 and a master's degree in education from Loyola Marymount University in 2007. He has been working in schools as a teacher and administrator (i.e. dean, assistant principal, and principal) at the middle and high school levels for 17 years. One of William's greatest joys from teaching is cultivating in students a growth mindset and a genuine love for mathematical problem solving. His former students have competed at the highest levels at the MathCounts and American Math Competition competitions. In 2022, he received the Mathematical Association of America's national Edyth May Sliffe Award for Distinguished Teaching. Outside of teaching, William enjoys reading at Starbucks, playing tennis and ping-pong, and hiking local trails with his family.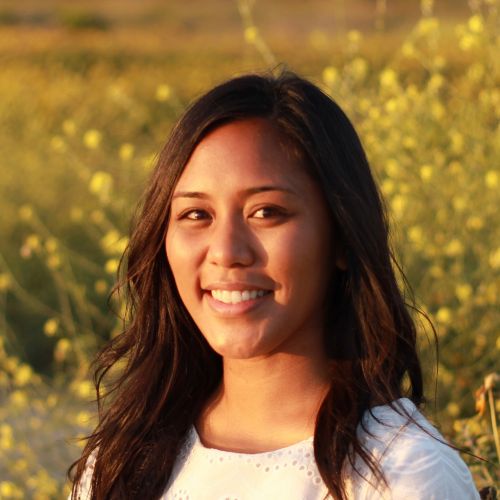 Dana Martin
Dana grew up locally in Orange County and attended Long Beach State where she obtained a BS in mathematics. She has nine years of experience in tutoring mathematics to students ranging from elementary school to college. Her desire to inspire the youth led her to work as a youth ministry leader at her church for two years and coach high school volleyball at her alma mater. In addition, she currently teaches 5th and 6th grade math at Acaciawood Preparatory Academy in Anaheim and is working towards her teaching credential at Cal State Fullerton. Dana enjoys cooking, playing with her dog, Riley, and watching sports.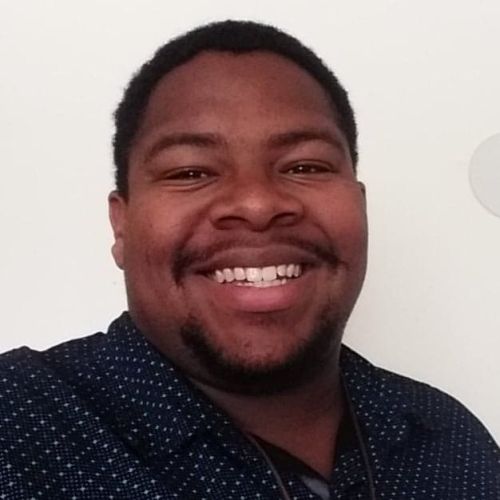 Maximillion Maxwell
Ever since he was a kid and first found out that the sun is a star, Maximillion Maxwell has had a love for science and the math used to describe our universe. He earned his bachelor's degree in applied physics at University of California, Irvine and has over 7 years experience in teaching STEM to students of all ages, from elementary to college level. He also conducted research in college on how to best teach challenging topics such as physics, and advanced mathematics using project based learning. He has dedicated himself to using his ability to explain complex subjects as simply as possible to help others engage with math and STEM as a whole in a manner that is engaging and enriching to their lives. In his free time he enjoys playing video games with friends, watching anime, and going for bike rides.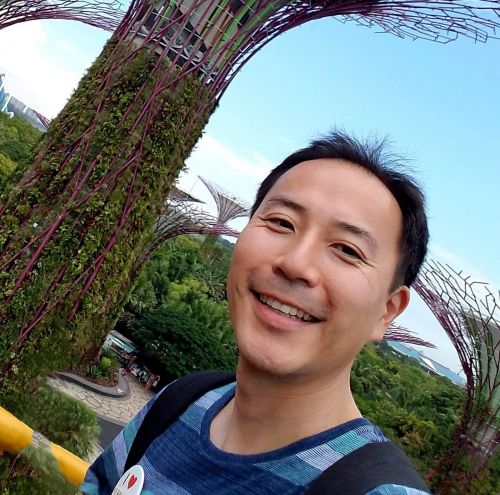 Peter Muto
Peter was born in Japan and came to the United States when he was 2 years old. He grew up locally in Orange County and went to UC Irvine to study economics. He has been teaching ESL and Language Arts for almost 20 years. He loves making friends with people from different countries and is currently a volunteer at UC Irvine, helping international students. He also enjoys surfing, basketball, and travelling. He even spent 8 years living in Southeast Asia, in the beautiful country of Malaysia. If you see him at our campus, please make sure to say, "Hello!". He would love to meet you!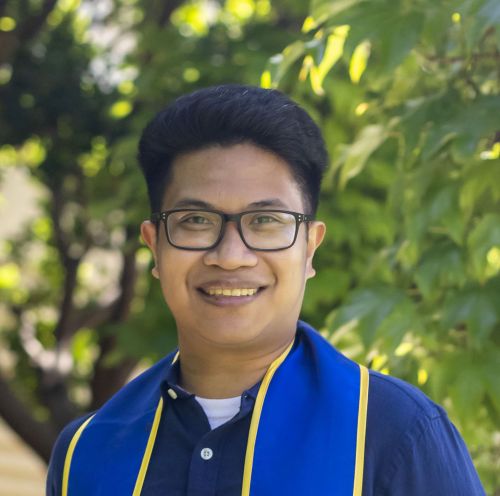 Alfredo Pascua
Alfredo's love of mathematics brought him to UC Irvine, where he received his bachelor's degree in mathematics in 2021. At UC Irvine and after, he tutored young students in college clubs and at Mathnasium before landing at AoPS Academy. Currently, he is looking into pursuing a master's degree in mathematics. Outside of teaching, he loves to play video and board games, cross stitch, and play Dungeons & Dragons.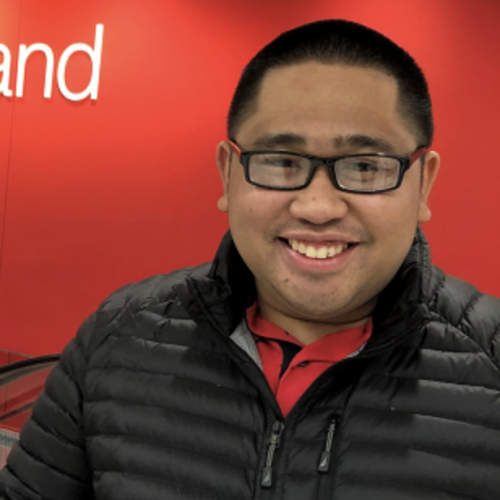 Dr. Dan Quijada
Dan's fascination with mathematics started at a very young age. It seemed to him like a game with infinite possibility, and he was inevitably drawn to partake in math competitions at every opportunity. Such experiences in turn made his appreciation for the subject grow deeper. When he was not busy with his studies or taking on math competitions, he would occasionally attempt to share his enthusiasm for the subject through private tutoring, math and puzzle clubs on campus, and math circles. Dan is especially fond of resonating with those who have just as much fun with math as he does, and he finds it thrilling to encounter promising young minds who would be eager and receptive enough to dive deeper into the subject with him. On such occasions, his arch nemesis is the fleetingness of time. His passion drove him to pursue successively higher degrees in mathematics: he went from a BS with Honors at Washington and Lee University, to a master's degree and then a PhD at the University of Southern California, which he completed in summer of 2021. Dan now embarks on a new journey of self discovery, and has recently joined the AoPS Virtual Campus Team. Outside of teaching at AoPS Academy, Dan also enjoys taking walks at parks, watching anime, going to the movies, being a coffee shop connoisseur, and studying for actuary exams. He also takes on small hobbies like filling his phone with shots of scenery, attending puzzle pints, and occasionally doing board games.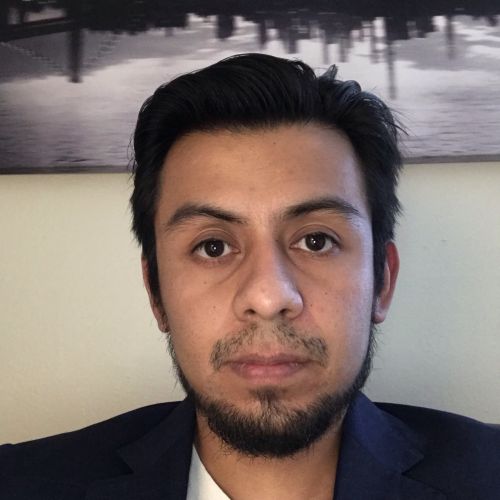 Jerry Reyes
Jerry is a mathematics student from Quito, Ecuador; he obtained his bachelor's degree in 2019. In that same year he came to US in order to pursue a higher level of education. While he was getting his bachelor's degree, he worked with 12th-graders to prepare them for college. He has also worked as a one-on-one tutor for students of all academic ages, and as a summer-program tutor. Jerry believes that the beauty of math resides in its abstraction, and that the whole purpose of math at this level is to challenge our brains, develop creativity, and build knowledge. He enjoys watching fiction movies, especially those in which the development of mankind has reached extraordinary levels. He also likes to read about historical events and to read detective novels. Besides that, he enjoys playing sports and going hiking. If you have a math problem that you need help with, he will try his best to help you solve it.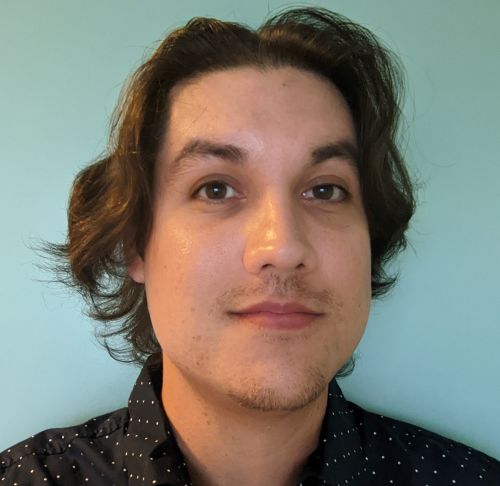 Frank Sanchez
History and science have always been Frank's most favorite subjects. When he is not looking for new discoveries and ideas brought forth by past and present historians and scientists, he is usually outside trekking through nature trails, or taking long walks through a local park to enjoy a little suburban nature (hawks, rabbits, coyotes, and even herons and egrets which are beautiful coastal birds). Frank loves sharing these and other discoveries and facts with as many people as he can. He believes the spread of knowledge can lead us not only to prosperity but closer together as people. So during his time as a math and science tutor, he shared as much as he could. He has helped students with Algebra, Geometry and Calculus as well as Chemistry and Biology. All the while giving, sometimes unwarranted, bits of random facts and knowledge he has picked up over the years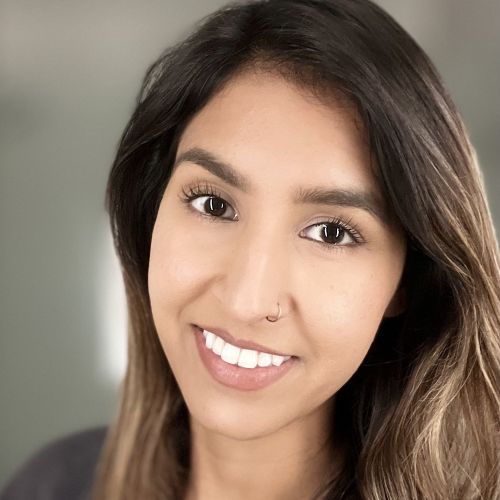 Sherri Singh
Since high school, Sherri has taught in numerous capacities, ranging from being an after-school teacher to leading SAT and ACT boot camps. Her expertise includes high school algebra, science (including physics), reading, writing, and elementary and middle school math. Sherri holds a BS in psychology from the University of California, San Diego, and an MS in applied psychology from the University of Southern California. Since her undergraduate studies, she has worked as a market research consultant for various Fortune 500 companies. She then went into UX research and, along with teaching, works for a major American company that has dominated the razor blade market. In her spare time, she enjoys staying active with boxing, yoga, and playing with her two dogs.